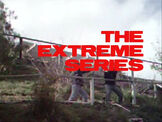 The Extreme Series is an action comedy show that takes place in the Dyercentral universe. While it was somewhat popular at one time, it has not seen a new episode since late 2012. 
Overview
Edit
Synopsis
Edit
The Extreme Series is about two warriors, Dyer and Kawecki, who engaged in an eternal struggle for dominance. Every time they meet, they challenge each other to a game, and that game is always taken to the extreme.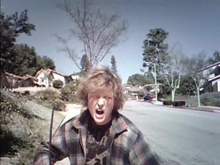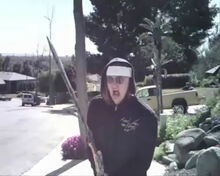 Production History
Edit
The first episode of the series was originally going to be "Extreme Badminton". However, creators Glenn Dyer and Alex Kawecki soon realised that the resources to create such a thing were well beyond their grasp. Instead, then invested $14 into a chess board and Extreme Chess was born. Later, Extreme Minigolf became the subject of continuous copyright issues due to the music used with, causing it to be take down multiple times. The ordeal left the show abandoned for over a year until Extreme Barbecuing, where several personal problems resulted in the episode being far below Glenn's standards. Because of this, the series has been all but discontinued.
Episodes
Edit
This is the first series ever put on Dyercentral.
See Also
Edit
Community content is available under
CC-BY-SA
unless otherwise noted.