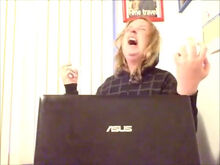 The Mr. Dyer Saga is a collection of comedy sketches that loosely form the narrative of Mr. Dyer, the most significant of which are Ask Mr. Dyer and Puppy Hour.
Overview
Edit
Synopsis
Edit
This is the story of the rise and fall of Mr. Dyer, a narcissistic business owner. He establishes a production company called Dyercentral, which he hopes will bring him fame and fortune, but things do not turn out the way he hoped. Eventually, his abuse of power leads to a confrontation with his staff, one that turns out to be fatal.
Production History
Edit
The Dyercentral update video and the first two episodes of Ask Mr. Dyer were essentially placeholders for some of the other projects in development for Dyercentral, such as The Extreme Series and Back to the Scooter. The idea was inspired by shows like Ask That Guy With The Glasses and Ask Charlie, the premise being that commenters would leave questions for Mr. Dyer to answer in a funny way. Problems arose immediately because a lack of interest prevented more than a few questions at a time being asked, and even then only by Glenn Dyer's personal friends. As such, production slowed down after a few episodes and Mr. Dyer was relegated to bit parts in unrelated sketches. Later on, Glenn came up with the concept of Puppy Hour, an april fools prank where he pretended to delete every video on the channel and only produce an exploitation show called puppy hour. The opportunity was used to give Mr. Dyer a proper sendoff, so the prank was framed around him changing the channel for financial gain, then getting destroyed as a result. Glenn has stated that Mr. Dyer led "...a pretty sad existence..."
Episodes
Edit
| Title | Originally Posted | Video Length |
| --- | --- | --- |
| Dyercentral | February 2nd, 2011 | 1:28 |
| Ask Mr. Dyer 1 | March 7th, 2011 | 2:39 |
| Ask Mr. Dyer 2 | March 16th, 2011 | 3:51 |
| Ask Mr. Dyer 3 | December 12th, 2011 | 2:13 |
| A Day in the Life of Mr. Dyer | January 29th, 2012 | 1:14 |
| Ask Mr. Dyer 4 | December 1st, 2012 | 1:43 |
| The Dyercentral Christmas Special: REMADE, REIMAGINED, AND REALLY GOOD | December 26th, 2012 | 6:28 |
| Ask Mr. Dyer 5 | March 25th, 2013 | 4:20 |
| Puppy Hour Episode 1 | March 27th, 2013 | 2:43 |
| Puppy Hour Episode 2 | March 28th, 2013 | 6:27 |
The conclusion of this series is considered a turning point in the Dyercentral universe, as well as the content of the YouTube channel.
The series had a followup in 2018 in the form of The All New Puppy Hour, an april fools video that reboots the original Puppy Hour idea.
See Also
Edit
Community content is available under
CC-BY-SA
unless otherwise noted.